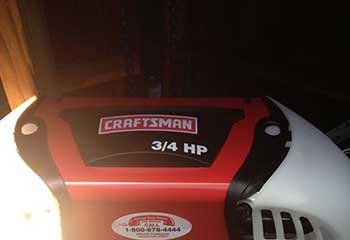 Opener Replacement
Customer Issue: Mr. Harmon wanted to upgrade his ancient garage door opener that had struggled to work well for a long time with something smartphone compatible and reliable.
Our Solution: We suggested a Craftsman model 57918 garage door opener for Mr. Harmon. Not only is it wifi compatible so he would be able to use an app to operate it, but it has a backup battery so he could use it even during a power outage. It also has a tri-frequency system to avoid interference. Our experts assembled and installed it for him.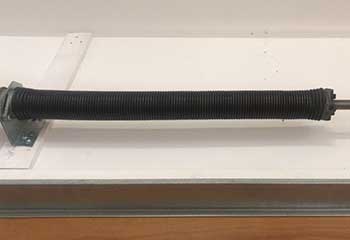 Broken Spring Replacement
Customer Issue: One of the customer's garage door springs gave way while it was opening, causing it to slam shut.
Our Solution: Our team got over there as fast as possible and secured the garage door to prevent further damage. Once that was done, they eased the tension out of the springs, uncapped the spindles, and began the cleaning and replacement. One of the lift cables also needed replacement due to collateral stress damage.
Monica Chittenden
- Leisure City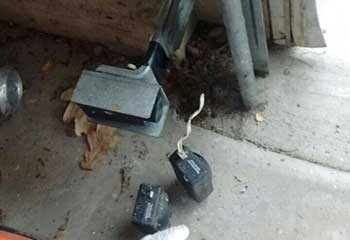 Sensor Alignment
Customer Issue: The garage door kept mysteriously opening on its own during the daytime.
Our Solution: Our team knew to test the sensors when they heard about the nature of the problem, and found that they were out of alignment. After some adjustment and testing, the door stopped being opened by obstacles that weren't actually in the way.
Alphonse Soren
- Florida City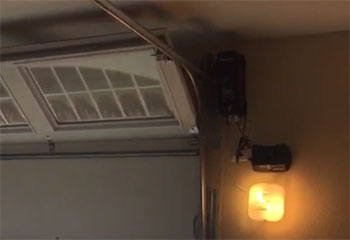 Track Replacement
Customer Issue: Broken track preventing the garage door from closing.
Our Solution: We disconnected the opener and opened the door fully, so that the broken vertical track was free for removal. Our next step involved dismantling the old track and installing the new one with the same specs. Our test confirmed the rollers were moving freely up and down.
Jennifer Boyd
- Homestead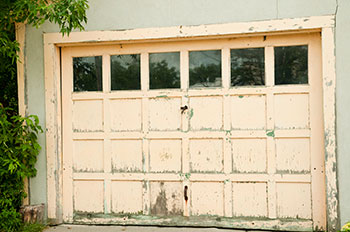 Panel Replacement
Customer Issue: Decaying wood panel.
Our Solution: We found an exact match and replaced the heavily damaged bottom panel of the customer's wood garage door. When installing the new panel, we were extra careful to secure it to the hinges and rollers and to protect it with a reliable and durable bottom seal.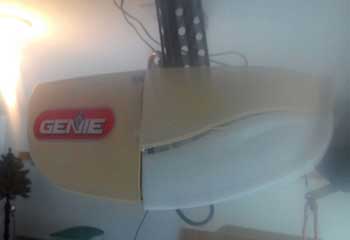 Genie Opener Installation
Customer Issue: Time for opener upgrade.
Our Solution: After helping our customer compare several garage door openers, we installed her new Genie 2028 belt drive opener. Our work began with mounting the motor unit. Next, we put the hardware together and connected the motor to the door. Our final step was the programming of the controls.