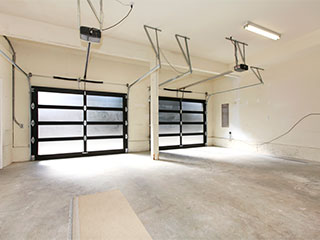 A garage door opener is a complicated piece of equipment, and like any complex machine, it is prone to develop faults over time. Our technicians provide the services you need to keep your opener working smoothly and reliably, avoiding dangerous accidents and costly breakdowns.
Installing A Replacement Unit
If you're in need of a replacement garage door opener, it's essential to have it installed by a professional. If the unit isn't precisely fitted and correctly calibrated, this can have a disastrous effect on your door system. Our technicians will ensure that your new unit is fixed securely to your garage's ceiling blocking before installing the rail and trolley, and connecting them to the door brackets. The last step is to place the unit safely overhead and to ensure all the safety features are functioning properly.
Types Of Opener Available
We offer a wide range of units from manufacturers like Genie, LiftMaster and Chamberlain. Each manufacturer offers different models for different purposes: belt drive units are quiet and smooth, while screw drives require very little maintenance. Chain drives are the most common and affordable type of opener, but can be quite noisy.
Choosing Additional Features
Many modern technologies have been incorporated into the units we provide. For example, Chamberlain offer a WiFi-enabled opener that connects to your home network. With the help of their 'MyQ' app, you can remotely operate your door with your smartphone, invaluable if you've accidentally left the door open, or need to let someone in while you're away!
Repair And Maintenance Services
Regular servicing is essential to keep your system working properly. Over time, your opener's trolley, rail and motor gear can show signs of wear and corrosion, while the unit's circuitry and wiring may become damaged. Our technicians carefully check each component, replacing any parts that have worn out.
Arrange An Appointment Today
If you need a new opener installed, or if you're looking for someone to maintain or repair your existing unit, our technicians can help you. Contact Garage Door Repair Homestead today to schedule a service.
Want more? Let us take care of:
Part Replacement & Repair
New Opener Remote Controls
Oil Tempered Torsion Springs
Overhead Door Installation