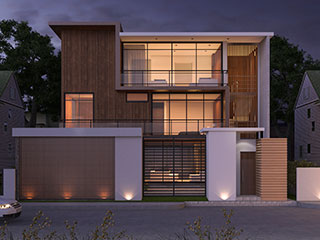 Our company has been in the business for the past couple of decades, and over time we've made sure to adapt and evolve with the trends as they came and passed. No matter what kind of assistance you need, you can count on our experts to deliver. It's no mere coincidence that we're considered one of the leading garage door service providers in all of Florida.
Professionals At Your Service
All of our technicians undergo rigorous training and evaluations on a regular basis in order to make sure they are always capable of providing our customers with the best possible results. We come fully equipped with all the necessary tools and replacement parts, so you can rest assured that our team will quickly solve any problem you're experiencing.
More Than Simple Fixes
Not only can we repair every part of your system, from the tracks to the springs and every other surrounding hardware component, we can also install a new opener for you, and even replace your entire door if that's what you want. Our company works with industry leaders brands like Genie, Craftsman and Clopay, and we can help you make an informed decision when it comes time for you to buy a new part. Whether you're looking for an insulated steel garage door, or a smooth and silent belt-drive opener to replace your old noisy unit, our experts will make sure you find the perfect one.
A Service That Lasts
Another key aspect of owning a garage door is maintenance. Our team offers scheduled service appointments, during which our technicians will lubricate your rollers and springs, realign your tracks and safety sensors, and make sure everything from your opener's circuit board to the exterior panels is in an excellent working condition.
Anything You Need
Overhead door systems can be dangerous to handle, especially when the problem isn't immediately clear. That's why, when something goes wrong, you need to have a reliable expert deal with the situation. That's where Garage Door Repair Homestead comes in. Whatever you need, we can handle it.
Call Us Today!
Highly Skilled Specialists
Emergency Repair Services